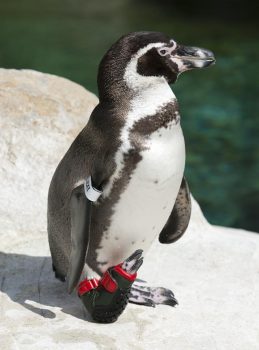 A Tribute to Lucky the penguin
Sadly, Lucky the penguin passed away May 20 at the Santa Barbara Zoo. He was the hero of my picture book, How Lucky Got His Shoe.
Lucky was a special penguin, born with a degenerative foot problem, but thanks to the footwear company, Teva, he was able to thrive, swim, run and do everything the other penguins did with his waterproof boot. Lucky overcame his disability with determination and perseverance. 
He was a great personality, beloved by all. Everyone who's read my book hoped to meet him. I feel like I lost a friend. Lucky, I'll miss you.
Posted in Uncategorized on May, 2020