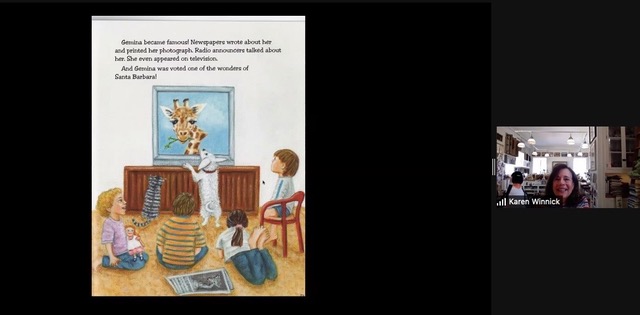 Read to a Child: School Zoom Events
The Greater Los Angeles Region was excited to have Karen B. Winnick, author and illustrator of several children's books, as their Summer Read Aloud guest author! Students from the Read Aloud Mentoring Program at Esperanza Elementary and Leo Politi Elementary virtually joined Karen, along with other students from across Los Angeles. Principal Brad Rumble from Esperanza Elementary also joined them!
An animal-lover and President of the Los Angeles Zoo Commission, Karen read from 2 of her books: How Lucky Got His Shoe (with a special video after about Lucky + she shared one of his actual shoes!) and Gemina: The Crooked Neck Giraffe. Karen surprised the group by reading from Meet Me! Aye-Aye to Zorilla, An Odd Animal ABC, introducing students to extraordinary animals from across the world that they had never seen. The book complimented the travel theme for Greater Los Angeles' Summer Read Aloud Program. Karen closed the read aloud by reading from Barn Sneeze, where all of the students helped make different animal sneeze sounds – Moo-CHOO!
Students had the opportunity to ask Karen lots of questions ranging from "How long does it take you to write a book?" (the process can sometimes take up to 3 years!)  to "When did you learn to love animals?" (she always has!).
Karen thoughtfully took students through how she writes a book. The process includes taking her final draft and spacing it out on pages (32 pages is the preferred number)  creating pencil sketches for each page  sending it to a publisher for approval. Once a book is approved, Karen creates a separate painting for each illustration! She traditionally uses oils paints, but also likes to paint with gouache and watercolors.
"What an enriching experience to read to students from Esperanza and Leo Politi and to answer their thoughtful questions. A great afternoon!" – Karen B. Winnick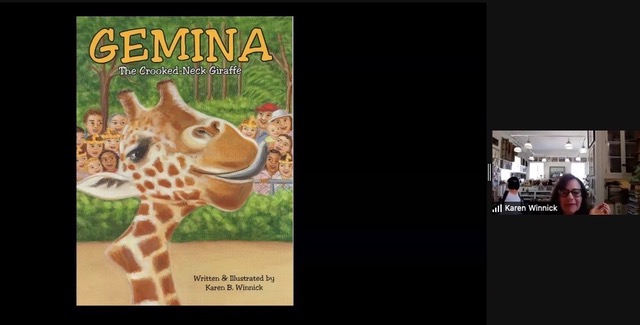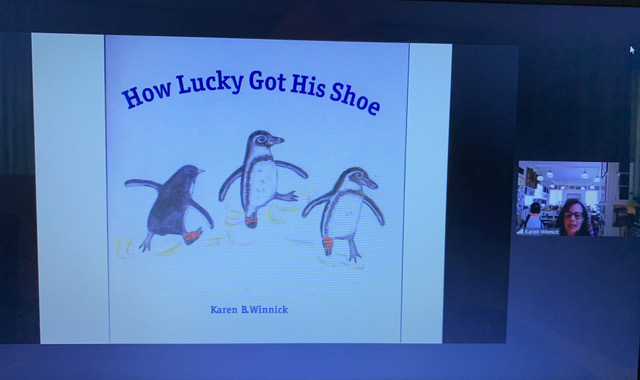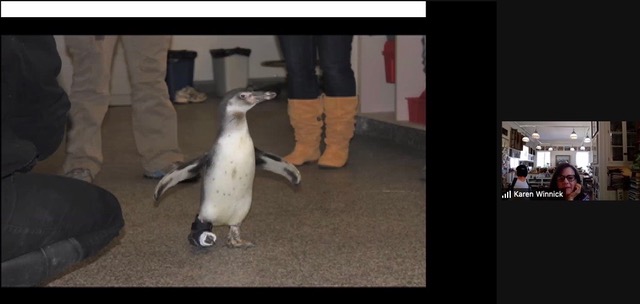 Posted in Uncategorized on August, 2021