Kids' Frequently Asked Questions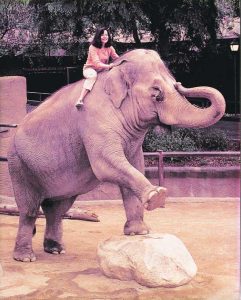 How do you decide what to write about?
Writing children's books keeps me alive to the world around me. Ideas for stories are everywhere but the ideas for my books derive from my own interests and passions. I'm especially interested in history, animals, and children's lives. In choosing what to write about, I often search to find some truth about the human condition.
How long does it take to make a book?
The books that I've done with historical themes take longer, usually about three years from the time I begin research until I finish the last painting. All my stories take research, but stories from history take a lot more detective work to uncover the facts.
Do you like writing stories or writing poems best?
I most enjoy writing picture books but in writing them I often use some tools of poetry—rhyme, repetition, alliteration, simile and metaphor. There is a great deal about picture book writing that is like writing a poem. In fact, one of my books, BARN SNEEZE, is actually a poem.
Is it easy to write a book?
Writing a picture book takes a lot of concentration, hard work and patience. But it's also fun to do. It's gratifying to research and explore and then write about something I care about. But it doesn't always go smoothly. Sometimes there is too much I need to say and not enough space. There are moments when I can't express something the way I'd hoped to or other times I haven't pushed the drama enough. Always, I rewrite and rewrite—sometimes 25, sometimes even 50 times. One thing I've learned, however, is that if I stick with it and don't give up, I can get over those bumps.
If I want to be a writer, what should I do?
First: write, write, write. Just as in sports, if you want to do something well, practice. Also, read everything that interests you. Ask yourself why some writing appeals to you more than others? Pay attention to everything around you—observe. And listen, to the sounds and cadence of people's speech and so on. Details help to make an author's work come alive.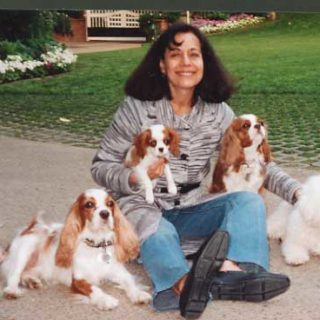 Do you have any pets?
I love animals. Right now I have six dogs—Annie, Rosie, Winnie, Bella, Teddy, and Rusty. I also have two goldfish and an assortment of tropical fish. My dogs are my good friends and they teach me a lot. I had Betty, a blind Boston terrier. I learned so much from watching her positive attitude and how she adjusted to new situations. Now my dog Annie is blind and doing her best."My dogs help me to appreciate each moment. They keep me company while I write which is very special.
Is it fun to be a writer?
I'm grateful to be doing something I love. It's fun to write and paint but it also takes hard work and patience. It's also very special to research something that interests me and then to be able to express my feelings about what I've learned through my story and pictures.
Do you have a favorite place to write?
I work in a wonderful room with lots of light and a computer to write and a drawing board and easel to draw and paint. Best of all, there are books and more books, some for research, some for inspiration. Most days while I work, my dogs sit or play nearby.
What was your favorite subject in school?
Three subjects were my favorites—Art, English and History. And all three have a place in what I do today.
What were your favorite books as a child?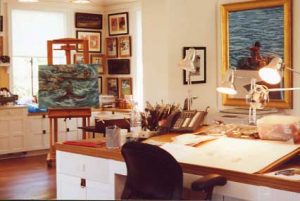 Most of all, I loved Charlotte's Web. Even today when I see a spider I think it might be one of Charlotte's progeny. And I've always liked pigs since getting to know Wilbur. They are smart animals and deserve our respect as all animals do. Another favorite was The Story of Ferdinand, about a peaceful bull in Spain bitten by a bee. I loved reading it aloud. Others included The Secret Garden and Little Women.
For more information, please email me.
| | | |
| --- | --- | --- |
| | | |
| With Dolly the condor at the L.A. Zoo. | Me and a lemur at the movies. | With my friend Ricky. |