About Karen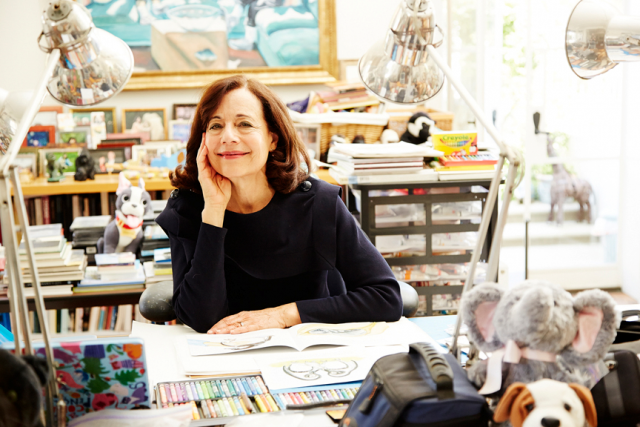 Thank you for coming to visit! I'm going to tell you a little bit about me here, but you can also check out the Kids' Frequently Asked Questions page for more information. Click here to email me.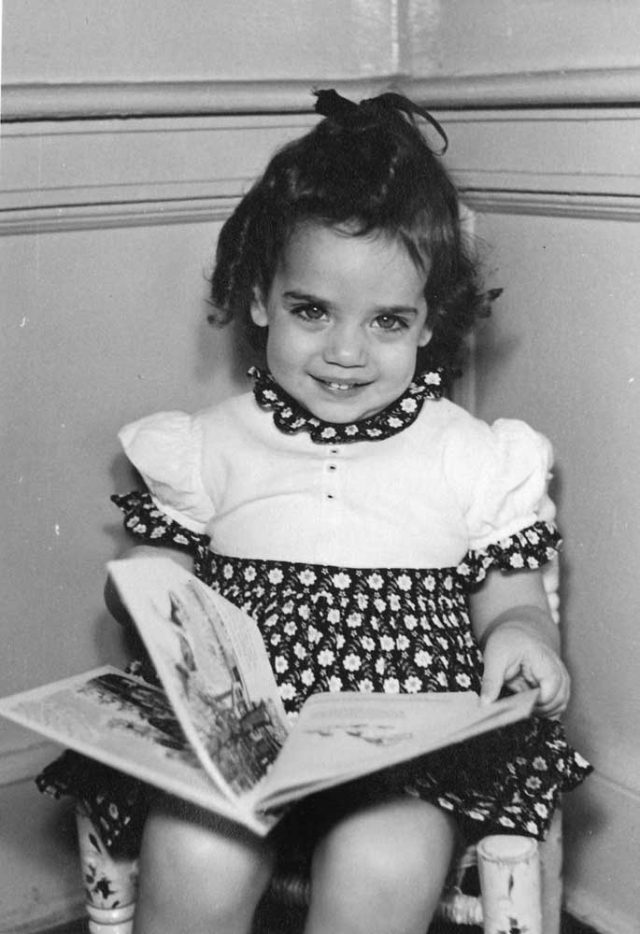 Books, books, books! How I've always loved them and the wondrous places they've taken me since I learned to read. To places far away, to moments long ago—where else could I have experienced such adventures? And all the marvelous characters and fabulous animals I've gotten to know.
Never could I imagine that some day I might grow up and write stories and even draw the pictures, too!
For as far back as I can remember I loved to draw. Creating pictures gave me great satisfaction as a child. In college, I studied art and design. For a number of years, I worked as a graphic designer and art director in advertising. But when I was in my late twenties everything I loved most came together—children, books and art. That's when I started writing stories and drawing pictures again just as I'd done as a child.
I took classes in writing and poetry to improve my skills and continued to do so for many years. My ideas for stories derive from my interests—especially American History, animals, trees, other cultures, etc. I always say that writing and illustrating children's books implores me to look at the world with wonderment. There are so many interesting and fascinating subjects to explore and learn about. From this exploration I develop feelings and even a passion for a subject, and then have a strong desire to express those feelings through my words and pictures.
I enjoy writing stories about history. Events that happened a long time ago often seem to repeat themselves in familiar ways today. So there are lessons to be drawn and things to be learned from what happened a long time ago. I try to understand what the story I'm telling is really about—what is the truth of my story? I call this the subtext. I think so much of writing is trying to get at a basic truth about the human condition. And in picture books, that has to be done in only 32 pages! An author, Mem Fox, said that writing a picture book "is like writing War and Peace in haiku."
My three wonderful sons are all grown now. But living in my household while they were growing up must have influenced me to write stories about girl heroines. I guess I wanted to show my boys that girls are important, too! Also, my husband and I have six dogs, two goldfish and many tropical fish. Being around animals, watching them play and show affection helps me to appreciate the importance of all of life's small moments. I'm the President of the Los Angeles Zoo Commission and every so often I've had the opportunity to feed carrots to the elephants or give a bottle to a baby giraffe. (I had to stand on my tiptoes!)
Links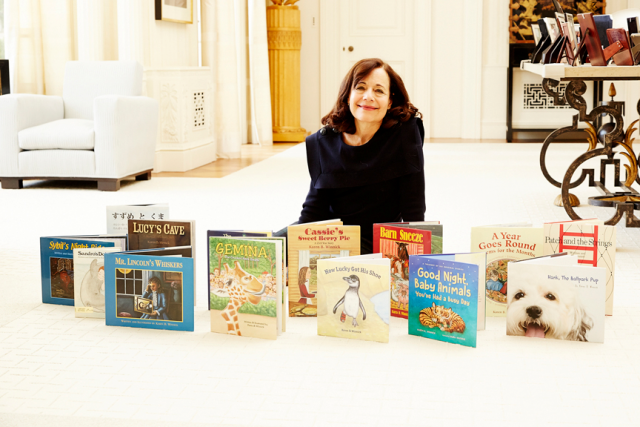 How do you decide what to write about? Writing children's books keeps me alive to the world around me....